Just send - send sms from your browser
Just send lets you send sms text messages from your browser.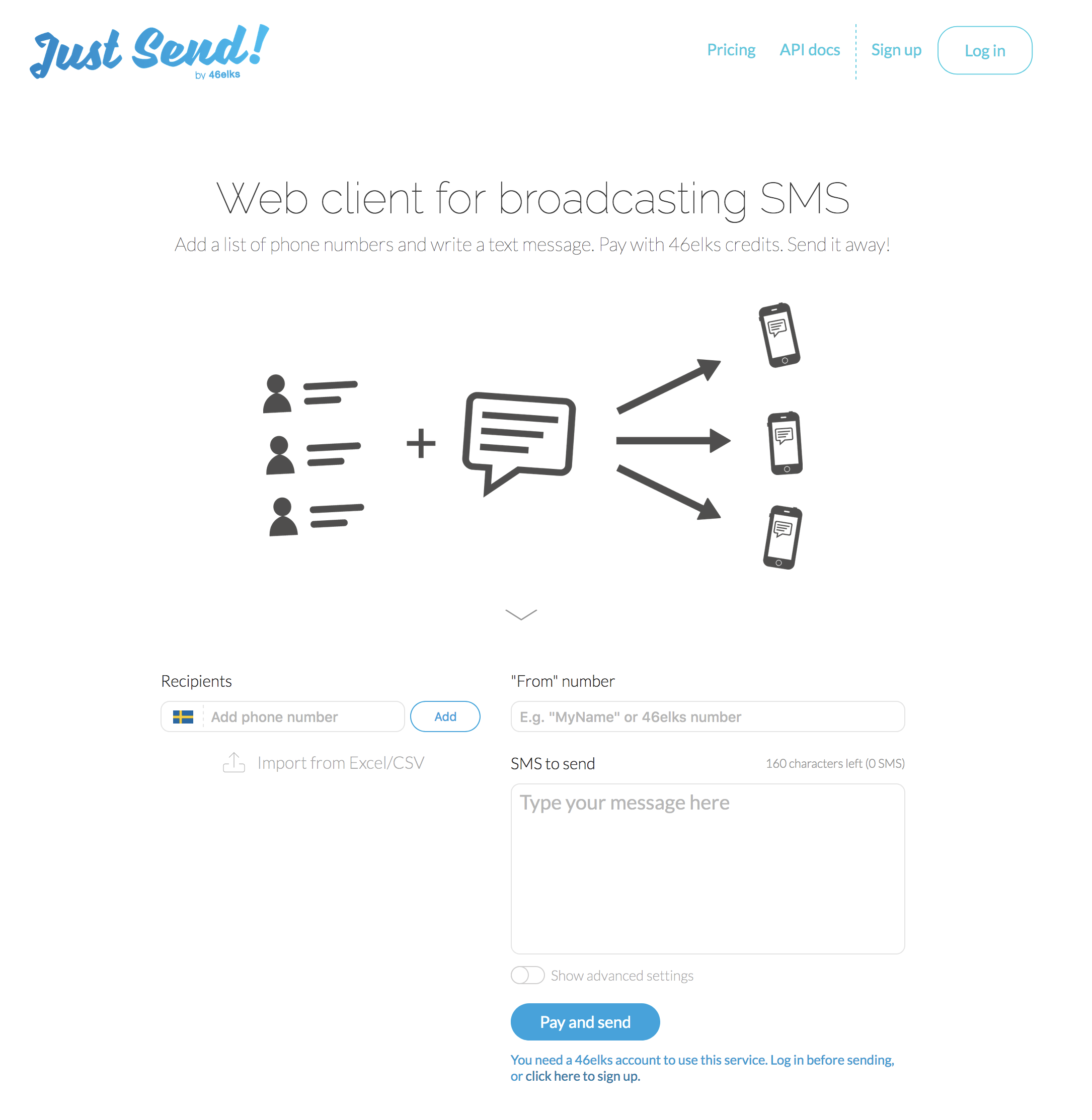 Zapier - Connect Your Apps and Automate Workflows
With Zapier you can easily connect 46elks with hundreds of other services like Gmail, Trello, SurveyMonkey, Evernote, Facebook, Dropbox …
Set up connections called Zaps between your apps in minutes, and you can to stay up-to-date even when away from Slack with automatic SMS alerts, or forward SMS messages your 46elks number receives to any email addresses.
You can browse 46elks integrations with hundreds of apps on Zapier, build your own with no coding required, or try one of these examples right now:
Get SMS Alerts
React To SMS Messages
Get going! Sign up for Zapier + 46elks and try your self!
Flow XO - Build, host & manage bots in one platform
With Flow XO you can make your own bots without any programming needed.
This is how a FlowXO bot that receives an SMS from your 46elks account and save it to a google sheets followed by sending the SMS formward to any other phone.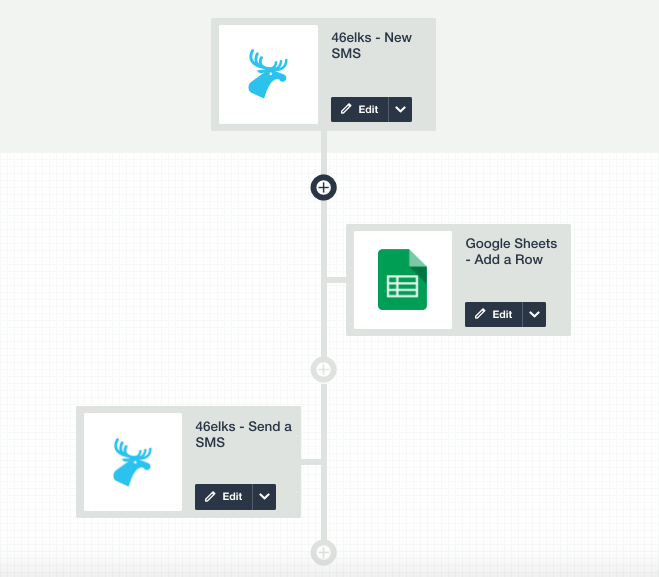 AcySMS - AcySMS is an Joomla plugin for sending SMS.
With AcySMS you can connect your Joomla site to the 46elks API to communicate with your users over SMS.
This is how the AcySMS looks when you send an SMS:
fmSMS – Send and Receive SMS/TXT Messages from FileMaker.
With fmSMS you can connect your FileMaker database to the 46elks API to communicate over SMS.
This is how the fmSMS looks when you send an SMS:
46elks excel Add-in
With the 46elks Excel add-in it is easy to send SMS to a list of phone umbers inside excel.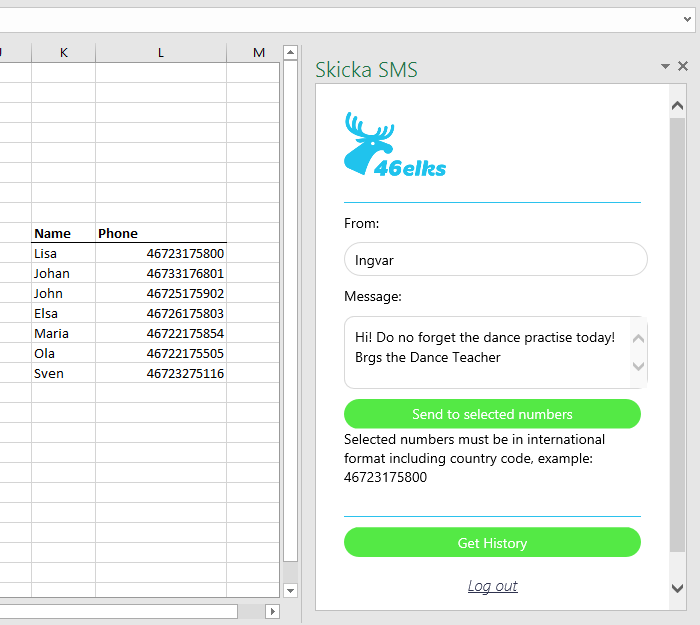 Available in the Office Market for Excel.
Wordpress module for sending SMS using 46elks
It is possible to use the WP-SMS-46elks Worpress plugin to send SMS to the user list of a wordpress site.
The plugin can be downloaded from Github or Bitbucket.
Receive SMS into google spreadsheet
By some simple copy and paste you can Receive SMS into Google Sheets.
Read how in the guide Receive SMS into Google Spreadsheet.